MONTANA —This week, U.S. Senator Steve Daines continued his 56-county tour of the Treasure State for the 116th Congress, with eight stops across Montana.
Every Congress, Daines visits all 56 counties. This week, Daines visited Red Lodge, Clancy, Toston, Deer Lodge, Baker, Miles City, Plentywood and Scobey.
Red Lodge: On Monday, Daines met with the folks of Red Lodge to discuss everything from lowering the national debt to ensuring folks have access to care in our rural communities.
Clancy: On Wednesday, Daines visited Marks-Miller Post&Pole in Clancy to discuss the forest management practices and the great work they are doing to create high paying jobs in Montana.
Toston: On Wednesday, Daines also met with folks in Toston at the Toston Structures Project where construction on the project was well underway. Daines was glad to help secure the critical funds for this important site.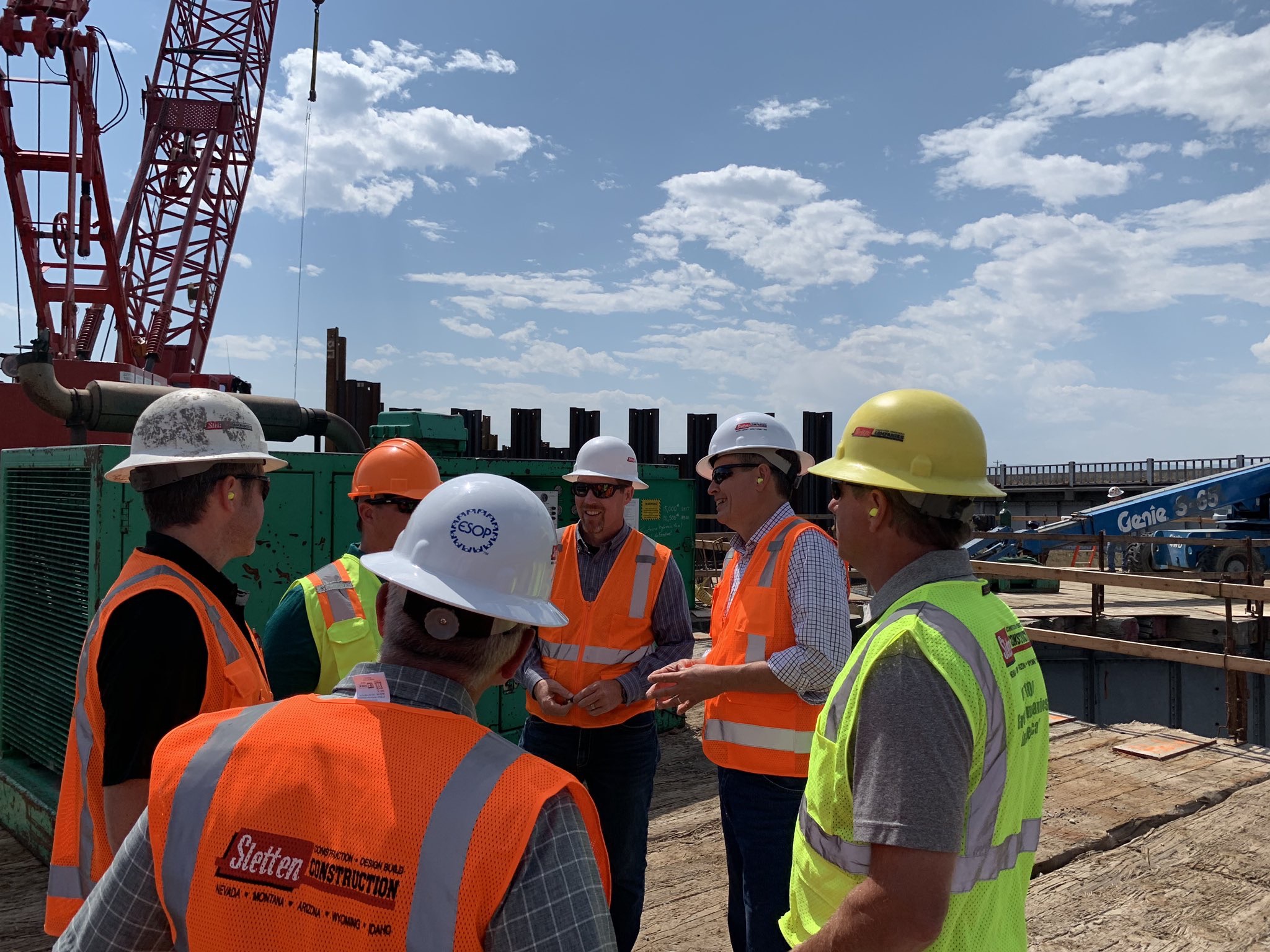 Deer Lodge: On Thursday, Daines chaired an official U.S. Senate field hearing on national parks at Grant-Kohrs Ranch in Deer Lodge! The purpose of the hearing was to discuss increasing visitation at all of Montana's national parks, including those that are lesser-known like Grant-Kohrs.
Baker: On Thursday, Daines also met with folks in Baker for some conversation and company.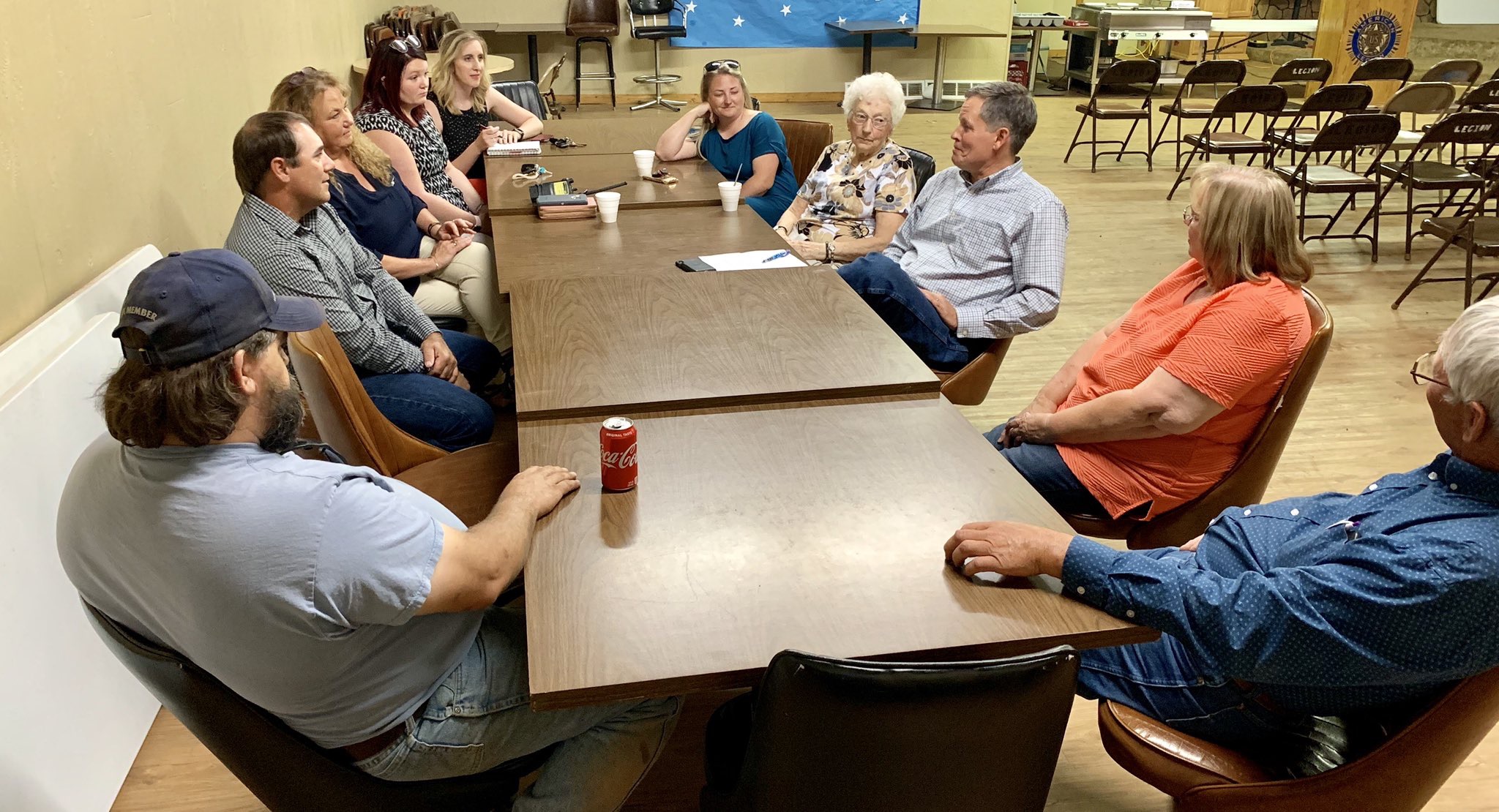 Miles City: Daines wrapped up his Thursday meeting with folks in Miles City at the Miles City Senior Center to discuss lowering the costs of prescription drugs and the work he's doing on the U.S. Senate Finance Committee to accomplish that.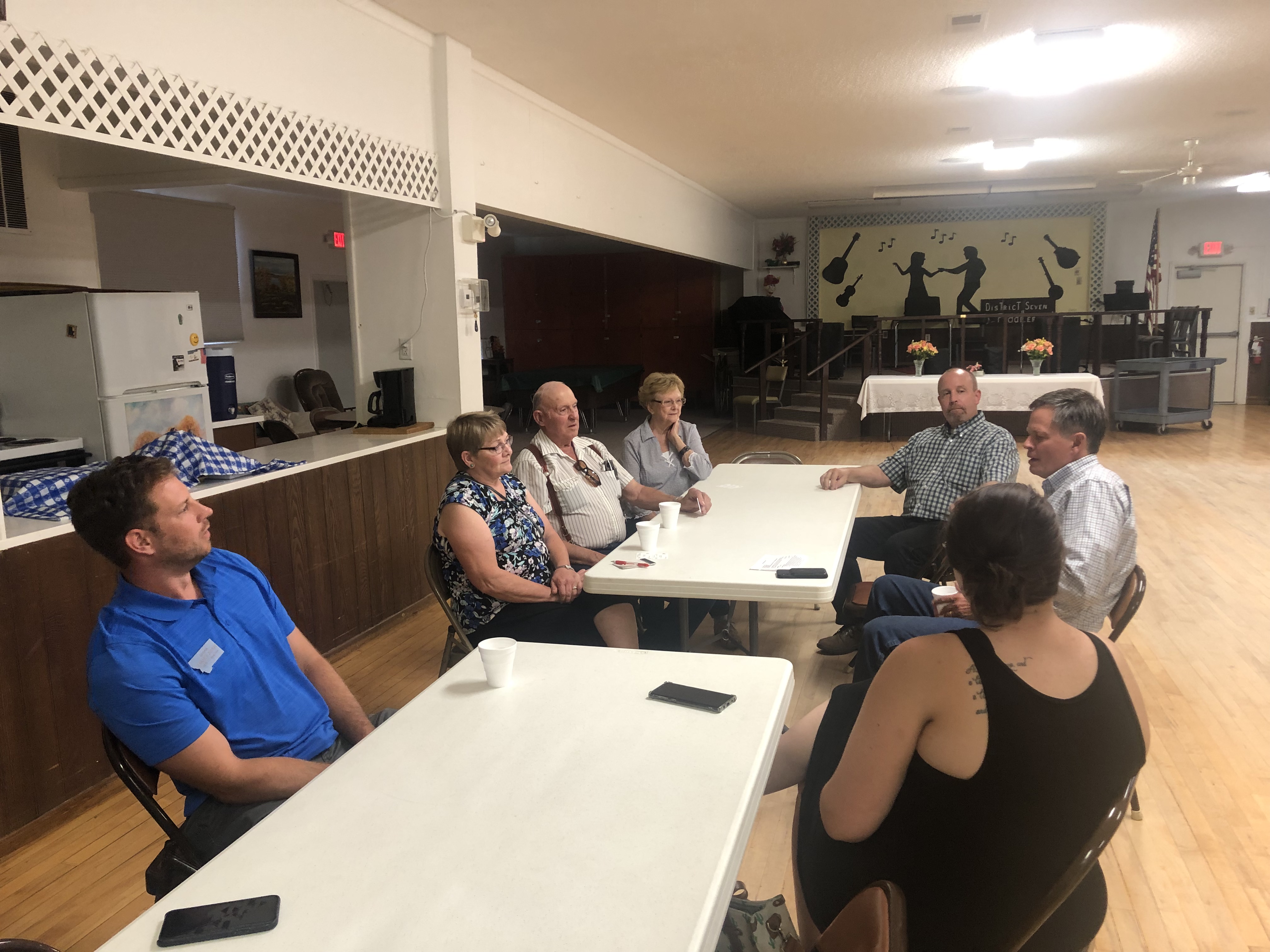 Plentywood: On Friday, Daines held a community meeting in Plentywood with Rep. Gianforte and took questions on a variety of issues including securing our border and protecting rural communities from Mexican meth.
Scobey: Daines wrapped up the week in Scobey celebrating the 100th Anniversary of the Scobey VFW—the oldest in Montana.
This week Daines also toured the North Hills Fire just outside Helena to discuss proper forest management. Click HERE to see more.
On Friday Daines met with seniors at the Glendive Senior Center and stopped by C.C.'s for some pie!
To learn more about Daines' 56 County Tour initiative click on the 'Follow Steve's Montana Travels' HERE.
###