Are you planning a visit to Washington, D.C.? Whether you're coming on a short business trip, or an extended family vacation, my office can help you make arrangements for some of the more popular Federal attractions in our nation's capital. These tours are an excellent way to see all that the nation's capital has to offer and all of these tours are of no charge to you. All tickets are provided to my constituents on a first-come, first-served basis. Due to the large number of visitors, please request them as early as possible in order to maximize your chances. While you are in Washington, D.C., I encourage you and your family to stop by my office. Tour hours and ticket availabilities vary throughout the year, so please contact my office at least 3-6 weeks prior to your trip.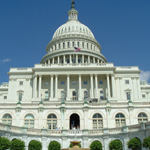 The United States Capitol is a monument, a working office building, and one of the most recognizable symbols of representative democracy in the world. More information is available here. We are happy to provide staff-led tours of the Capitol to Montanans visiting Washington, D.C. Tours are offered Monday through Friday from 9:00 am to 3:30 pm. Note: Passes to both the House and Senate Visitor's Galleries are available to pick up from our office. Note: Public tours of the Capitol are also offered through the Capitol Visitor Center (CVC).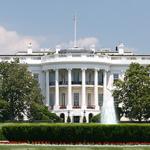 The White House's collection of fine and decorative arts includes historic objects associated with the White House and the Presidency and significant or representative works by a variety of American and European artists and craftsmen that are consistent with the historic character of the house. More information is available here.
Visitors to The FBI Experience will be excited to learn how the FBI's operational and support units function both in the field and at Headquarters, how the FBI works within communities across the country, and gain a rare look inside the organization's investigative divisions, lab resources, and professional occupations. The rich experience will tell the story of FBI's internal operations, history, and partnerships with local, state, and international law enforcement that help further its unique national security and law enforcement mission. Tours are available Monday through Friday at the following times (EST): 9:00am, 10:30am, 12:00pm, 1:30pm and 3:00pm. The tour last approximately 90 minutes. More information is available here.
The BEP's Tour and Visitor Center is a great place to learn all about U.S. paper currency. You can see millions of dollars being printed as you walk along the gallery overlooking the production floor! The free 40-minute experience includes an introductory film and gallery tour of the production process. More information is available here.
The National Archives Experience is home of the original Declaration of Independence, Constitution, and Bill of Rights.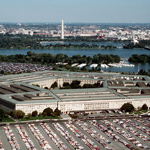 Headquarters of the Department of Defense, the Pentagon is one of the world's largest office buildings. It is twice the size of the Merchandise Mart in Chicago, and has three times the floor space of the Empire State Building in New York.
Experience the world's largest collection of knowledge, culture, and creativity at the Library of Congress in Washington, DC. The Library is open to all visitors. Come take a tour, visit our fascinating exhibitions, and enjoy activities for kids and families – all free! More information is available here.
Although the Supreme Court does not offer guided walking tours, visitors are encouraged to tour the building on their own and take advantage of a variety of educational programs including Courtroom Lectures, a visitors' film, and court-related exhibitions.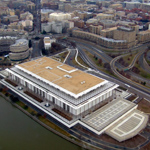 Take a free tour and see the Hall of States and Hall of Nations, the Center's main theaters, and dozens of paintings, sculptures, and other artworks given to the Center by foreign countries.