U.S. SENATE—U.S. Senator Steve Daines today at a Senate Finance hearing secured a commitment from Internal Revenue Service (IRS) Commissioner Danny Werfel to end improper audits of disabled first responders. Daines' bipartisan bill to end these wrongful audits was signed in to law last year, but does not take effect until 2026. Because of this delay many disabled first responders could still be subject to improper outreach and audits from the IRS.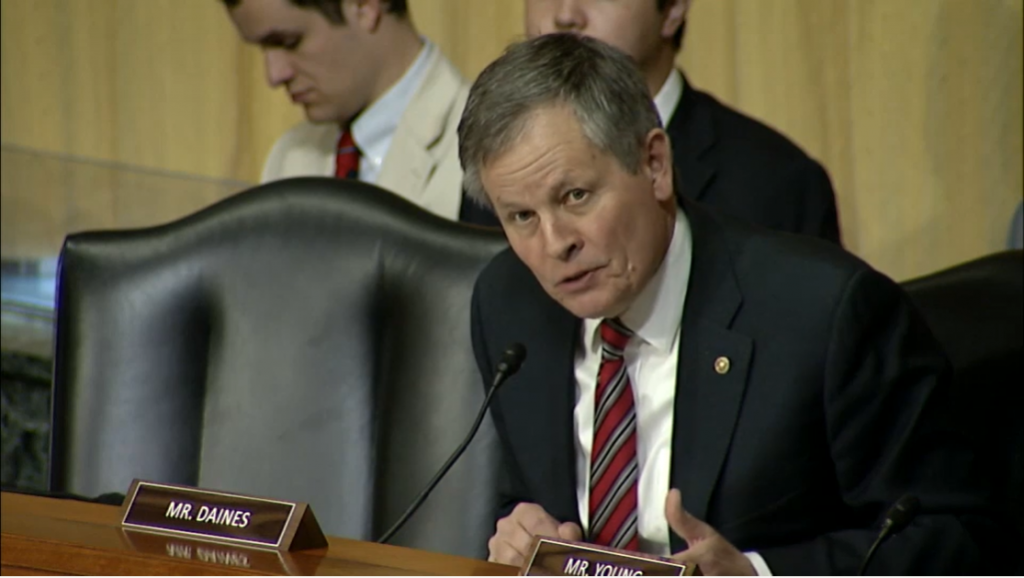 Watch the exchange HERE.
Daines: "Thank you, Mr. Werfel. I'd like to begin by addressing my 'Putting First Responders First Act,' which was signed into law as part of the retirement legislation that we considered in this committee last Congress. This law will make compensation received by disabled first responder's tax exempt even after retirement and importantly will end the improper audits of disabled first responders that stem from ambiguity around the retirement age. However, the version that was signed into law moved the effective date of the bill to 2026, which was different from the committee-passed version that had this provision taking effect immediately. The unfortunate consequence of this is that erroneous IRS audits of disabled first responders could continue for the next few years. I ask for your commitment to immediately end the improper audits of disabled first responders in a question for the record following your confirmation hearing. And frankly, I was very dissatisfied with the response. Now you've been confirmed, congratulations. I'm going to give you another opportunity to answer this, which I believe is a very straightforward question. It's this, will you commit to ending the improper audits of disabled first responders?"
Werfel: "Well, first of all, Senator, I want to thank you for championing this really important issue. I think it's absolutely critical, and I am committed to helping you with your objective. What I can commit to you is us issuing clarifying guidance that will assist disabled first responders when they're preparing their tax returns. We're going to conduct outreach with them. We're going to walk them through the guidance. We're going to try to mitigate the risk of there being an issue of follow up. If there is an issue of follow up, we will work directly with them to address it. I can't commit to exclude all audits on any one topic. I just can't go that far. But it has my attention. It's a priority for me, and we will work with this community to get it right."
Daines: "I tried to make it easy. I said improper audits. That's why I said, let me give a chance to answer it again. Yes. Will you commit to ending improper audits of disabled first responders?"
Werfel: "I will. Yes."
Daines: "It's a yes or no. And I'm trying to give you the lanes here to make it clear. And, look, as you know, a lot of folks watch these responses and our first responders, when you hear their stories, who have been disabled while on duty, there's a lot of terrible stories about what's happened here in terms of the IRS coming after them. And they live in fear, not knowing that the most frightening letter to get in the mail is a letter from the IRS, second audit. And they're already dealing with so many issues. So, I heard you say yes.
Werfel: "I did."
Daines: "Okay, thank you for that answer. And you have a lot of families of disabled first responders who will be relieved to hear that answer. And, look, this committee passed it. This was our intent. And thank you for taking maybe some anxiety and anxiousness away from families that are already dealing with a lot of pain."
Read more about Daines' work to pass the bipartisan "Putting First Responders First Act" HERE.
Contact: Matt Lloyd, Rachel Dumke, Blake Kernen