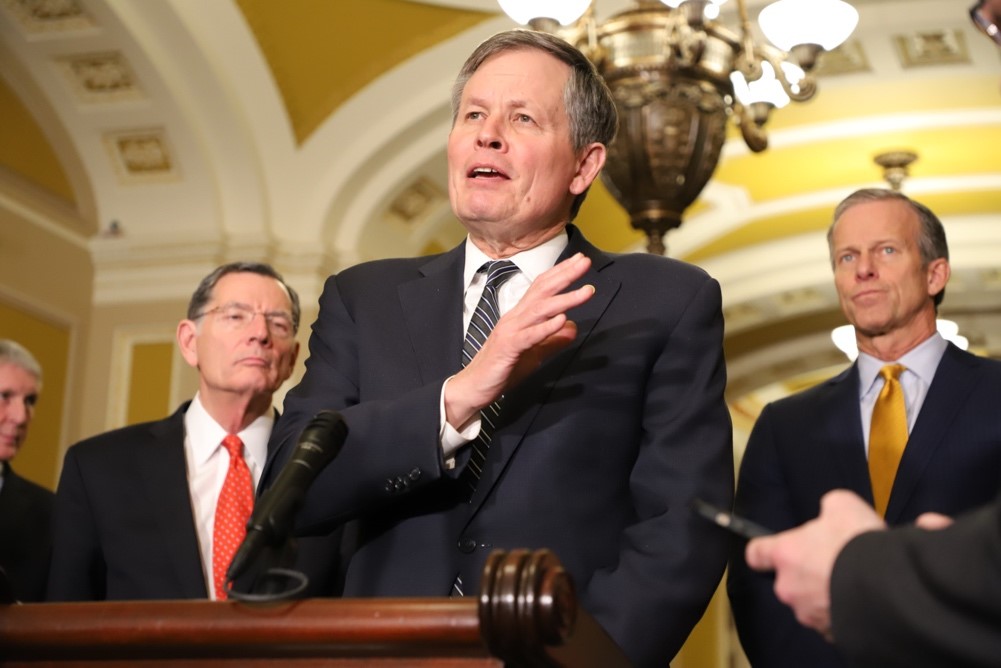 U.S. SENATE –U.S. Senator Steve Daines today delivered the following remarks at the weekly Republican Senate Leadership press conference bashing the Biden administration for putting hardworking Montanans' life savings at the mercy of the radical Left's agenda. On Monday, President Biden vetoed bipartisan legislation intended to protect retirement savings from politicized investments based on environmental, social and governance, or ESG, criteria.

"Just this past week, President Biden demonstrated how far left he's willing to go. He vetoed a bipartisan bill that would have protected Montanans' retirement savings just to satisfy the Left's agenda. This is an important issue. Think about for seniors across America who worry about their retirement savings account, worry about what's in their IRA's.
"The focus should be on increasing the return on investment, not appeasing these far-left fringe groups. It is about shareholders. When you invest in a company, you want to see the highest return on that investment and not have a focus on high return be tainted by distractions of the ESG movement. And we're seeing how radical and far-left this movement is.
"Folks back home in Montana can't believe you have people here in Washington driven by this green hallucination of the far-left coming for gas stoves. You have the President of the United States, clamoring for grabbing guns. I was censored on my Twitter account because of a beautiful hunting picture I have with my wife and myself and an antelope. And now they're coming for our retirement savings as well.
"These left, radical whims are a threat to our way of life in places like Montana."
###
Contact: Matt Lloyd, Rachel Dumke, Blake Kernen