U.S. SENATE – U.S. Senator Steve Daines today issued the following statement after voting against a massive, 2,700-plus page, $1.5 trillion spending package which was written behind closed doors.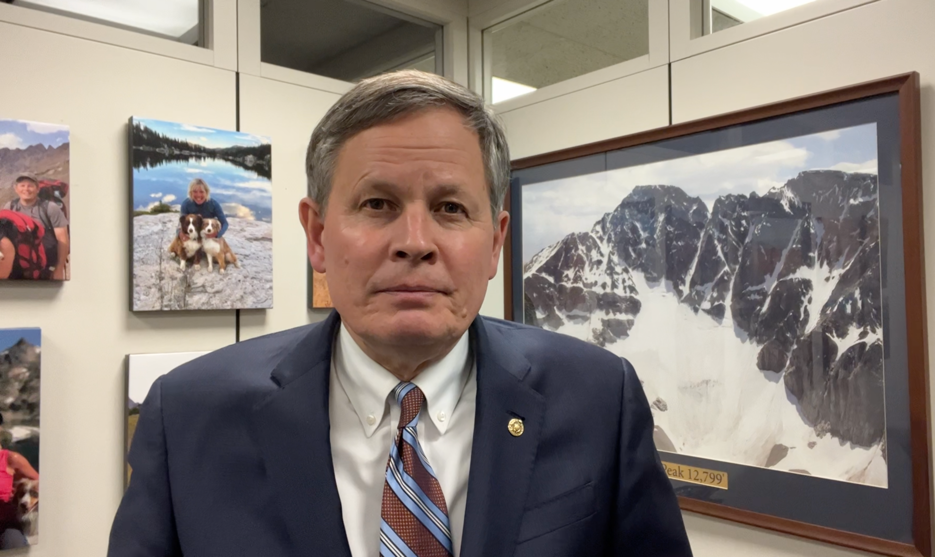 Download Daines' audio statement HERE.
"I'm not going to stand by and support a massive, bloated spending package chock-full of liberal policies and over 4,000 earmarks while Montanans are suffering from sky-high prices on everything from gas to groceries to housing," Daines said. "It's hard for me to believe that many members of Congress were able to actually read this 2,700-page, $1.5 trillion dollar spending package that was agreed upon behind closed doors. Congress needs to get its fiscal house in order, pass a balanced budget like normal American families and businesses have to do, and stop this wasteful spending."
Before heading down to the vote, Daines unpacked some of the earmarks for special projects included in the bill.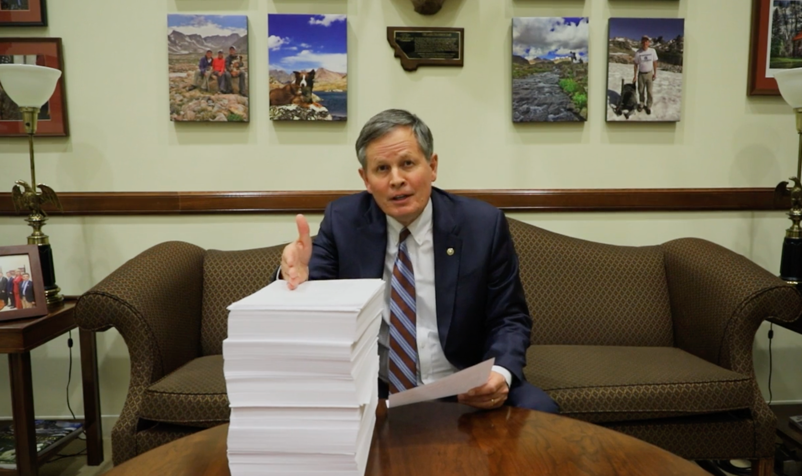 Watch the video HERE.
Some highlights from the massive spending package filled with pork barrel spending include:
Massive increase in non-defense domestic spending (6.7%)
Over 4,000 earmarks for special interest projects

$1,600,000 for "equitable growth of shellfish aquaculture industry" in RI
$300,000 for a left-wing anti-gun group that thinks the 2A has long been a tool for White Supremacy
Half a million dollars to promote health equity in local Yonkers pools
$480,000 for "non-impervious parking" in Newton, CT
$2,000,000 for George Mason University's "Center for Climate Change Communication"
$280,000 for Waltham Embassy parking lot project in Waltham, MA

No new border wall funding despite historic southern border crisis
$100 million for "environmental justice activities"
Earlier today, Daines pushed for a vote on his standalone bill that would have provided $14 billion in assistance to Ukraine in response to the ongoing Russian invasion. Democrats blocked passage of the measure.
"I support providing assistance to Ukraine, and it was very disappointing that my colleagues across the aisle chose politics over reason and blocked my bill that would have provided $14 billion in assistance to Ukraine in response to Russia's ongoing invasion earlier today. This funding should have never been tucked into the 2,700-page massive spending package," Daines said.
###
Contact: Rachel Dumke, Katie Schoettler