U.S. SENATE – In a U.S. Senate Energy and Natural Resources hearing, Senator Steve Daines today stressed the importance of supporting an all-of-the-above American energy portfolio to lower energy costs for Montana families and support our partners and allies. Daines slammed the Biden administration for trying to shut down traditional American energy production and emphasized that what's happening in Europe and Russia should be a wakeup call for the Biden administration and the Democrats.
To hear Daines' remarks, click HERE.
"The United States has an abundance of energy. From vast oil, natural gas and coal reserves, to abundant wind, solar, and hydro resources and a strong nuclear energy program. This abundance should be used as a tool not only for our own energy security but also supplementing and supporting our overseas partners. We do it the right way here in America in terms of environmental stewardship. The more energy that we can produce in America the better we are overall in terms of global environmental stewardship because we do it the right way. We have the most stringent environmental standards…Yet, instead of growing an all-of-the-above energy portfolio and diversifying and strengthening our domestic supply chains this Administration has taken action after action to weaken domestic energy and advance a very one-sided, very ideological climate agenda. This effort has weakened America's ability to respond globally and further emboldened Putin's weaponization of energy," Daines said.
For Daines full opening remarks, click HERE.
After the hearing, Daines met with members of the Montana Petroleum Association to discuss how to support Montana energy producers and unleash American energy.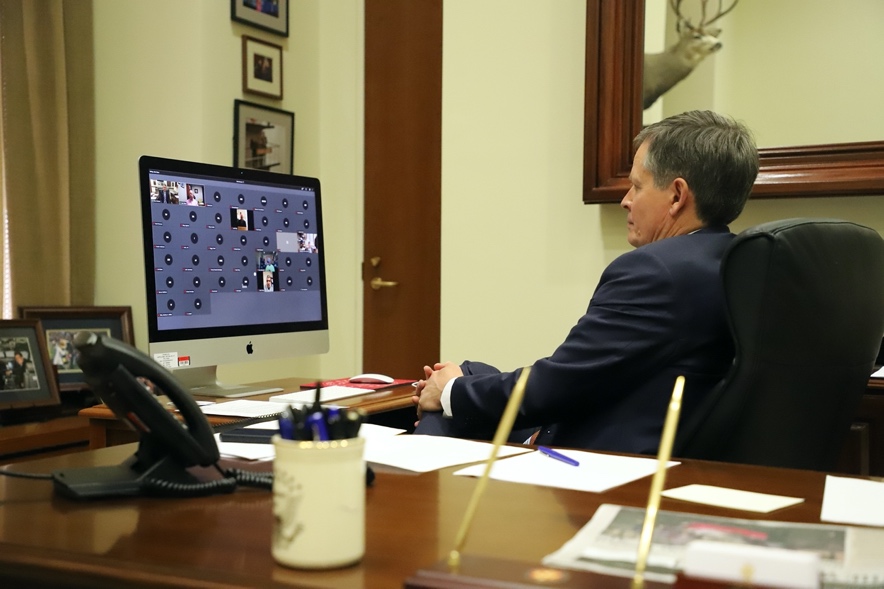 Download TV elements of the meeting HERE
Daines also shared the story of Randyn Gregg, a White Sulphur Springs small business owner, whose business is being impacted by President Biden's anti-energy policies and sky-rocketing inflation.
To hear Randyn's story, click HERE. For TV elements, click HERE.
###
Contact: Rachel Dumke, Katie Schoettler