U.S. SENATE – U.S. Senator Steve Daines today doubled down on his push to support Made in America energy. Daines slammed Senate Democrats after they blocked his bill that would increase traditional and renewable American energy production and help America's partners and allies be less dependent on Russia.
Daines' bill would require the Biden administration to restart oil and gas leases on federal lands which were banned last year. Daines' bill would also kickstart renewable energy development on federal lands and waters.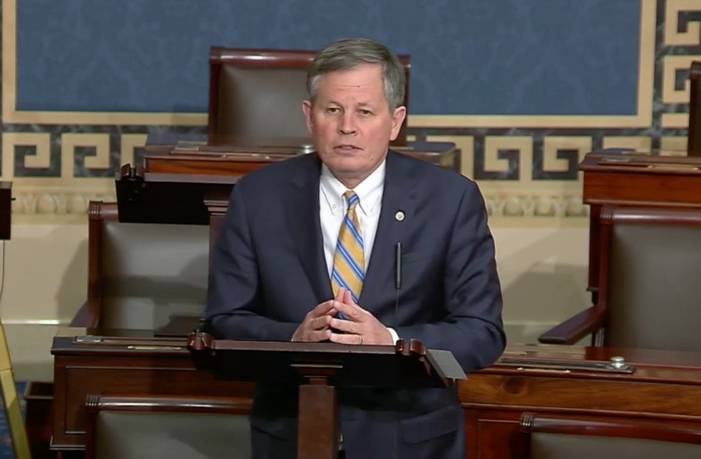 To watch Daines' remarks, click HERE.
"All in one year, President Biden killed the Keystone XL pipeline, banned new oil and gas leases on federal lands, begged OPEC and Russia to produce more abroad, and he also gave the green light to Russia's Nord Stream 2 pipeline… These actions diminished American energy security, hurt our allies and empowered our adversaries. My bill will help get the United States back on track and ensure our country remains not only energy independent and secure, but global energy dominant," Daines said.
Earlier today, Daines also spoke at a U.S. Senate Energy and Natural Resources hearing examining the policies of the Federal Energy Regulatory Commission (FERC). Daines stressed his disappointment with their partisan decision to make it harder and more expensive to build new natural gas pipelines in America, especially during a time when we need to be increasing American energy production to help Europe be less reliant on Russia. To watch Daines' remarks, click HERE.
"The U.S. should be removing roadblocks to supply ourselves and our European partners with reliable and affordable American natural gas, not putting up new ones," Daines said. "These recent actions by FERC are the next chapter in the Biden administration's efforts to roll back American energy production…It's chilling capital markets. It's chilling long term investments."
###
Contact: Rachel Dumke, Katie Schoettler