U.S. SENATE — U.S. Senator Steve Daines introduced the bipartisan "Modernizing Access to our Public Land Act" to facilitate access and raise awareness of outdoor opportunities on Montana public lands, while protecting private property rights.
"Technology revolutionized the ways in which Montana sportsmen navigate our lands. Public lands agencies need to modernize and catch up to the digital age by digitizing and making maps and other public health information publicly and readily accessible," Daines said. "The MAPLAND Act will facilitate public access, raise awareness for our communities, protect private property rights, and ensure responsible, safe recreation in Montana."
Daines discussed the benefits of this bipartisan bill at a U.S. Senate Energy and Natural Resources hearing.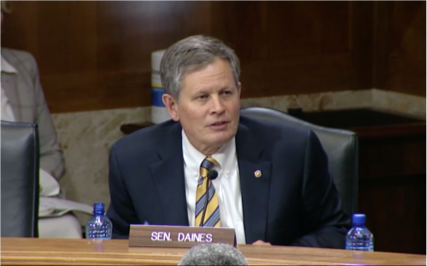 Watch and download video of the exchange HERE.
###
Contact: Katherine McKeogh, Katie Schoettler