U.S. SENATE —U.S. Senator Steve Daines cosponsored a bipartisan bill today, the "Puppies Assisting Wounded Service Members," or "PAWS Act," to help Montana veterans suffering from Post-Traumatic Stress Disorder (PTSD) by providing access to service dogs.
"Montana veterans gave so much on behalf of our country in order to protect our freedoms," Daines said. "Helping connect Montana veterans struggling with PTSD with a loving pup is a small way we can show our gratitude for their service."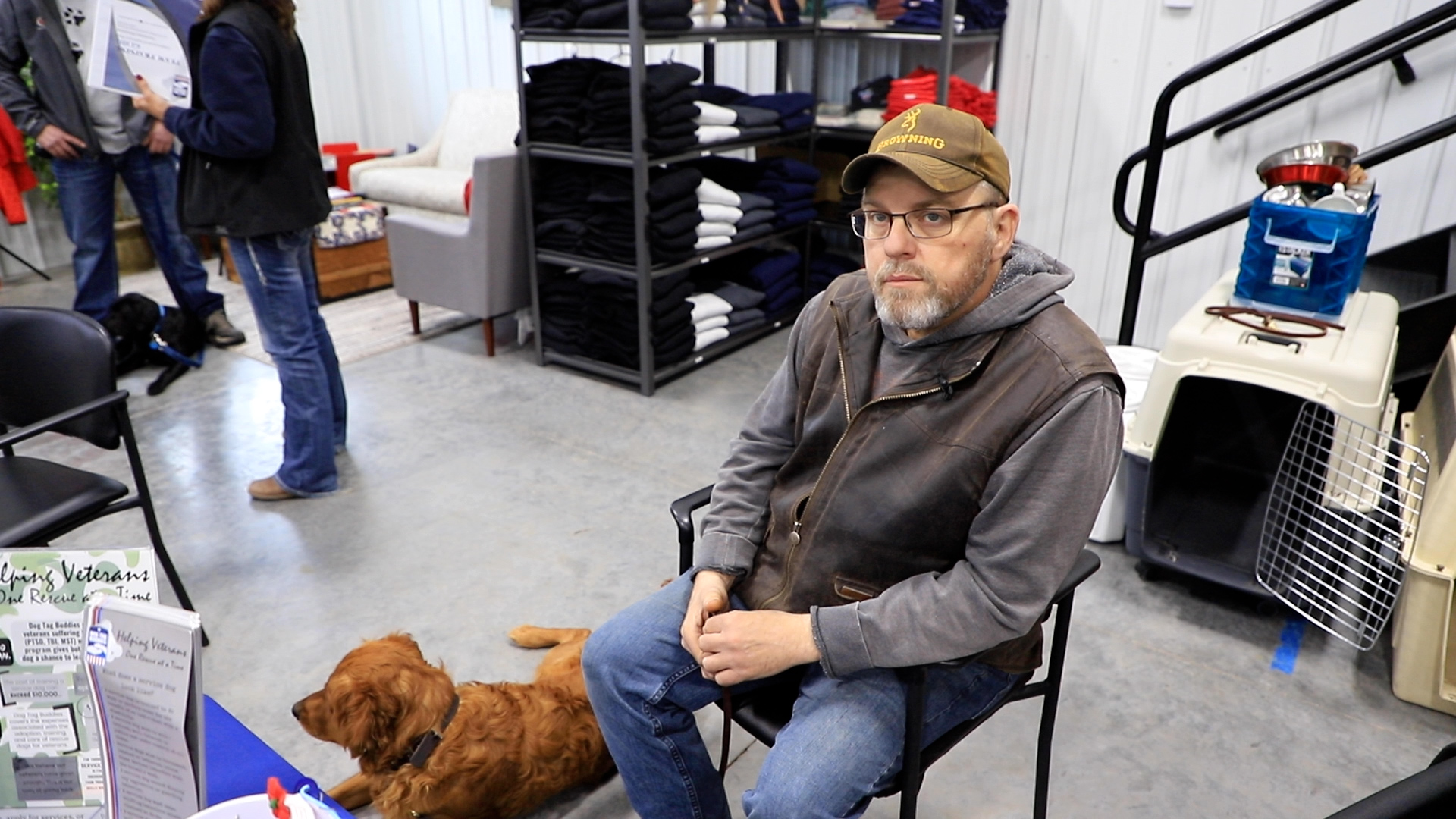 Hear from a local Montana veteran thanking Senator Daines for his work on the bipartisan legislation and more about the benefits of having a service dog. Click HERE to watch the video.
To read the bill text, click HERE.
For TV elements click HERE.
A recent study by the Department of Veterans Affairs (VA) found that participants who were given service dogs experienced a reduction in their PTSD symptoms and had fewer suicidal behaviors and ideations.
The PAWS Act would establish a 3-year program in which the Secretary of Veterans Affairs would provide grants of up to $25,000 per veteran to eligible organizations to pair veterans suffering from severe PTSD with service dogs. Although the VA covers service dogs for veterans with physical disabilities, it does not currently cover service dogs for veterans with PTSD, despite evidence of the efficacy of service dogs for this type of treatment. The bill would authorize a total of $10 million to carry out the program from FY 2022 through 2024.
Background:
Daines is a strong supporter of Montana veterans and ensuring they receive the care and services they have earned is a top priority.
In March, Senator Steve Daines cosponsored legislation to help veterans who were exposed to toxins, specifically burn pits, while serving in the military.
In February, Steve Daines cosponsored the "Major Richard Star Act" to allow certain disabled veterans to receive their retirement pension and disability pension at the same time.
In February, he introduced two bipartisan bills to support Montana veterans, the bipartisan "Tricare Retiree Protection Act," which protects Montana veterans from losing their healthcare, and the bipartisan "Hire Student Veterans Act," which provides a tax credit to businesses that employ veterans currently attending school and looking for internships and other job opportunities.