CROW AGENCY, MT – U.S. Senator Steve Daines today joined Crow Chairman AJ Not Afraid on the Crow Reservation to distribute personal protective equipment (PPE) to Crow tribal members.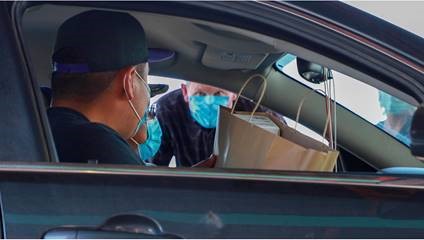 Following the distribution of PPE, Daines toured a detention facility the Crow tribe is looking to utilize as they continue to lack enough holding space to maintain their policing needs on the reservation.
Background:
Daines is committed to ensuring that Montana tribes have the critical resources they need to respond to the ongoing COVID-19 pandemic. To read about Daines' COVID-19 related efforts, click HERE.
Daines strongly backs strengthening law enforcement resources to support Montana's tribal communities and protect public safety. To follow Daines' efforts on behalf of Montana's tribal communities, click HERE.
###