DEER LODGE, Mont. – U.S. Senator Steve Daines today brought together members of the community and leaders from the National Park Service for an official U.S. Senate Energy and Natural Resources field hearing at the Grant-Kohrs Ranch National Historic Site. Serving as the Chairman of the National Parks Subcommittee, Daines held the hearing to examine opportunities of expanding visitation at lesser-known National Park System Units.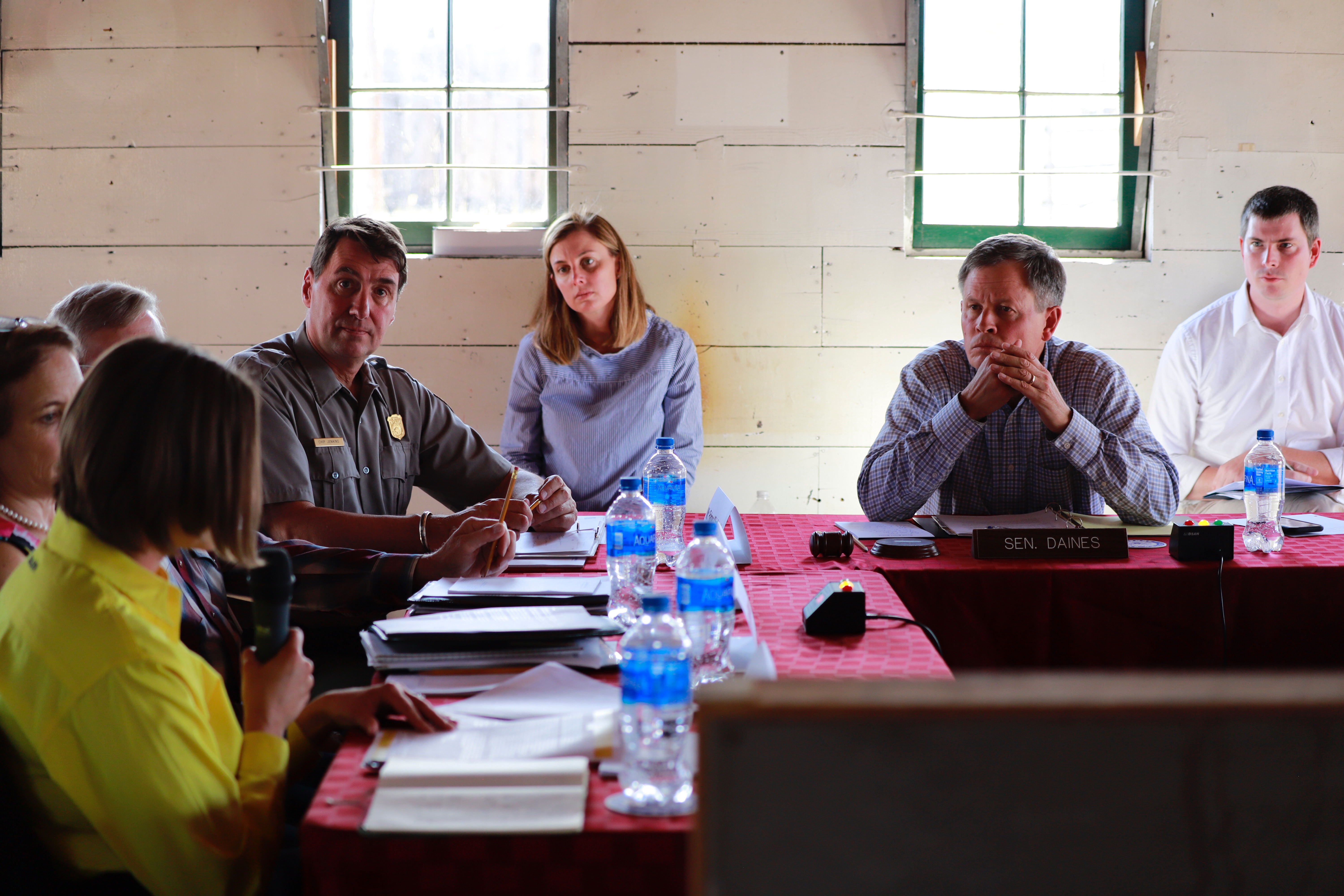 Daines said, "We know that over 5.5 million people visited national parks in Montana last year. Those guests spent approximately $633 million in local gateway regions supporting over 9,500 jobs and generating over $880 million in the Montana economy… What I'd like to spend time on today is how do we encourage that visitor who goes to Glacier or Yellowstone to stop here at Grant-Kohrs?"
To watch the full hearing click, HERE.
The witness list included:
Mr. Palmer Jenkins
Acting Regional Director, Intermountain Region, National Park Service
The Honorable Doug Crachy.
Commissioner, Powell County, Montana
Ms. Sarah Bannon
Executive Director, Southwest Region, Montana Office of Tourism and Business Development
Ms. Toby O'Rourke,
President & CEO, Kampgrounds of America, Inc.
Background:
Deer Lodge, MT has a population estimate of roughly 2,932 people, while the community accommodates roughly 26,000 visitors every year to visit Grant-Kohrs Ranch National Historic Site.
Daines is committed to increasing access to our public lands and visitation to our national parks.
Daines looks forward to working with small towns like Deer Lodge to increase visitation, to boost the local economy and highlight Montana's legacy of great national parks and historic sites.
###