U.S. SENATE – U.S. Senator Steve Daines today in a U.S. Senate Finance Committee hearing grilled Pharmacy Benefit Manager executives (PBMs) on the need to increase transparency and lower prescription drug costs for Montanans. PBMs, which serve as the middle men between insurance companies and patients, are responsible for negotiating drug costs for patients. Daines slammed their current practices as failing Montanans.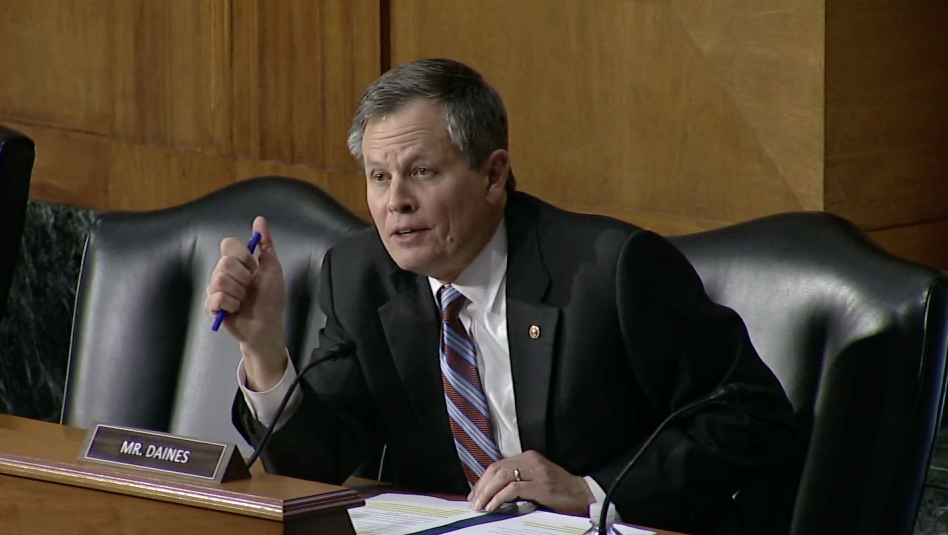 Click HERE to download
Currently, there is a bill moving through the Montana legislature shedding light on PBMs pricing practices. Several of the PBM executives on the panel today oppose the bill.
Daines pressed the executives, "Why are you fighting so hard against the legislation in Montana and efforts here to increase transparency and pass on the savings that you negotiate to patients?"
Daines also called for answers regarding a recent letter from Optum to drug makers demanding seven quarters of advanced notice if a manufacturer is going to lower their list price for patients. That demand would have prevented Montanans from saving roughly $8,000 per patient, a 60% reduction in costs, on their cholesterol-lowering medication.
Click HERE to download

"Mr. Prince, Montanans can't afford to pay higher prices for two years so you can keep Wall Street and industry happy," Daines stressed.
Daines demanded answers stating, "My question is why does your company need to take more money out of the pockets of Montanans for two years before you do your job, negotiate, and lower costs for patients?"
To watch Daines' full questions at the hearing, click HERE.
This is the third in a series of hearings by the Senate Finance Committee on lowering drug costs. Daines is the third senator from Montana to ever serve on the Committee.
Background:
Daines is an original co-sponsor of the CREATES Act which helps increase access to lower cost generic medicines.
###