U.S. SENATE – U.S. Senator Steve Daines today in a U.S. Senate Energy and Natural Resources hearing secured commitment from Department of Energy (DOE) Secretary Rick Perry on investment in the Colstrip Power Plant in Montana.
Colstrip is a major driver of good-paying energy jobs for Montanans, and is critical to ensuring Montanans have access to reliable, affordable electricity.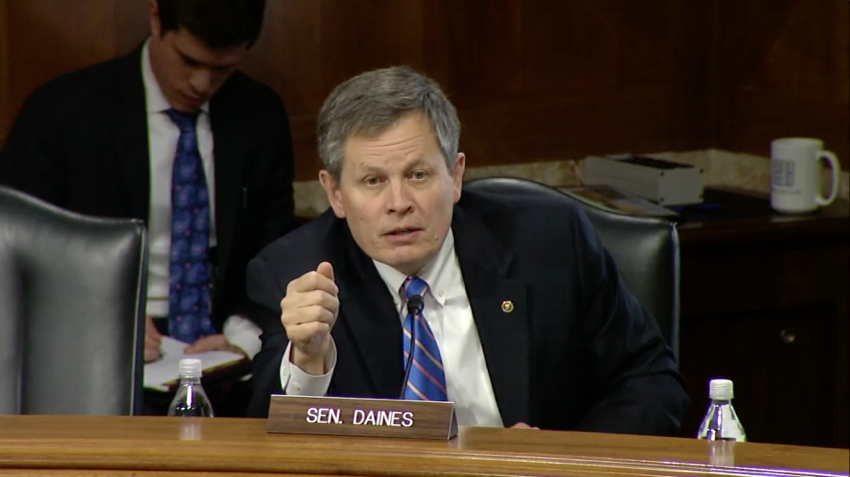 Click HERE to download
"Colstrip Power Plant in Montana is one of the largest economic drivers… and it is very well suited for DOE investment," Daines said.
Daines pressed Perry, "Could I get your commitment to work with me on ways to accelerate DOE investment to Colstrip?"
"Yes sir," Perry answered.
To download the full video of today's hearing, click HERE.
###