U.S. SENATE – U.S. Senator Steve Daines today pushed President Trump's nominee to head the U.S. Immigration and Customs Enforcement (ICE), Ron Vitiello, to ensure the agency prioritizes Montana's devastating meth epidemic.
Vitiello assured Daines he would work to address the growing issue of meth in Montana by establishing federal partnerships with state, local, and tribal groups, enhancing Border Enforcement Security Teams, using technology to trace where the meth is being created and ends up, and more.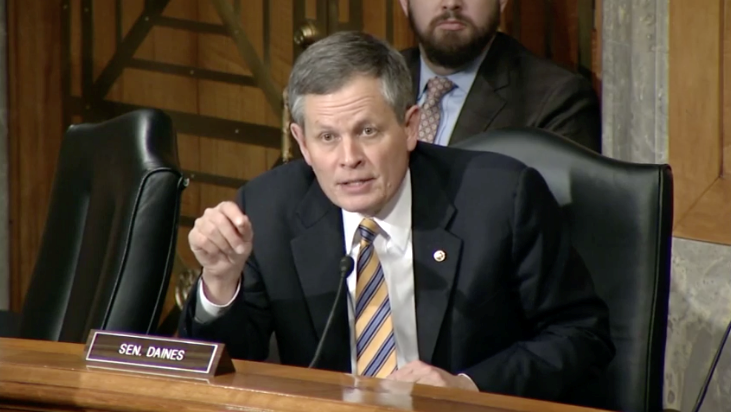 Watch HERE
Download HERE
"Mr. Vitiello, our country is facing an opioid crisis, but in Montana we face a meth epidemic," Daines said. "The vast majority of this devastating drug comes from Mexico…. and it's destroying our communities in Montana. The effects are personal."
Background:
In Fiscal Year 2018, ICE seized nearly 900,000 pounds of narcotics including 60,000 pounds of meth.
The vast majority of meth comes through Mexico.
Earlier this month, Daines held a roundtable with members of Montana's law enforcement community to hear their thoughts on next steps to combat Montana's growing meth epidemic.
This month, Daines also wrote an oped on his bipartisan efforts to fight meth in our country and Montana.
###