U.S. SENATE —U.S. Senator Steve Daines today pushed Dr. Steven Dillingham, the nominee to head the Census Bureau, to include a citizenship question in the upcoming 2020 Census.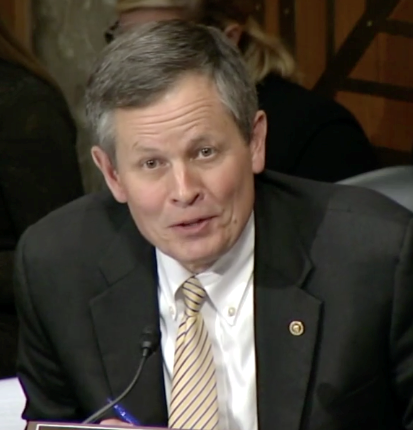 Watch HERE
Download HERE
"We must make sure that taxpayer dollars are distributed fairly and that U.S. citizens are properly represented in Congress," Daines said. "My job is to represent the citizens of Montana… And I believe citizens in Montana should have more of a say in Washington, D.C. than illegal immigrants harboring in sanctuary cities across the country."
Daines also stressed the need for Census data to more accurately reflect Montana tribal populations.
Background:
The intent of the Census is to count the number of individuals living in the United States for the purpose of representation in the U.S. House of Representatives. Census data is also important for the distribution of federal funds to states and localities.
###