U.S. SENATE — U.S. Senators Steve Daines (Mont.), Cory Gardner (Colo.) and Richard Burr (N.C.) led a colloquy today on the floor of the U.S. Senate on the importance of the Land and Water Conservation Fund (LWCF). Without congressional action, the program is set to expire at the end of the month.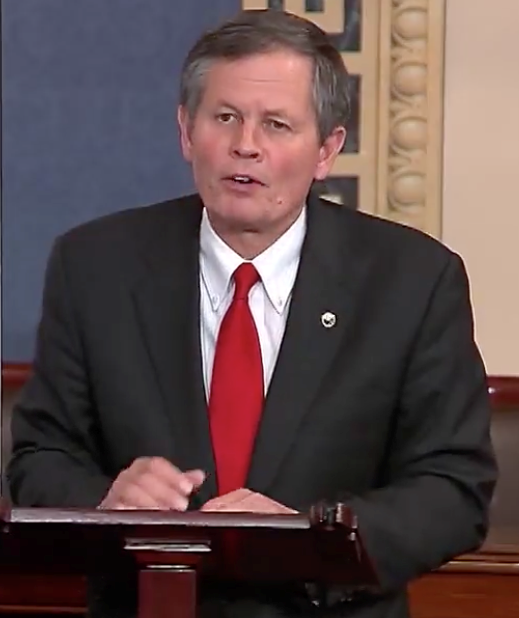 Watch HERE
Download HERE
"As an avid outdoorsman myself, I know first-hand the importance of our public lands… LWCF ensures that our booming outdoor economy can continue to grow. It allows hunters, anglers and others sportsmen to have access to their public land… LWCF is a program that maximizes the value of public lands to the taxpayer, helps boost our outdoor economy and has strong bipartisan support… I know that each of us will continue to fight for LWCF at every opportunity. I again urge my colleagues to listen to the stories you heard today, listen to your constituents, and join us in fighting to reauthorize to Save LWCF…" Daines said.
"While public access is usually the focus Land and Water Conservation Fund efforts, today North Carolinians are coping with Hurricane Florence and her aftermath. North Carolina recently experienced a hurricane of epic proportions, with flooding reaching record levels. Although the two might seem unrelated, LWCF helps ensure our natural infrastructure is well positioned to deal with a major influx of water, minimizing its negative effects. If we strategically create green spaces in our cities and in our river basins, we can mitigate some of the very flooding folks are experiencing from Florence. The Land and Water Conservation Fund helps us do just that…" Burr said.
"The Land and Water Conservation Fund preserves assets for future generations, not just for 5 or 10 years, but for as long as this great nation exists. It provides land like the Black Canyon of the Gunnison National Park, as a place that gives everyone the opportunity to be at one with your thoughts and yourself, where you can plan and hope. That's what LWCF brings to all of us, because we're all better people knowing that our most wild and natural places exist in truly wild and natural spaces…" Gardner said.
For more information, you can reach Daines' office at 202-224-2651, Burr's office at 202-228-1616 and Gardner's office at 202-224-0355.
###