U.S. SENATE — Today, during a Senate Appropriations Subcommittee on Defense hearing on the Department of the Air Force budget, U.S. Senator Steve Daines urged Heather Wilson, Secretary of the Air Force, to consider Malmstrom Air Force Base in Great Falls as a future base for the B-21 bomber. He also requested an update on the plan to replace Montana's aging UH-1N helicopters.
"With 3,400 active duty airmen, 968 Air Guardsmen, and 600 civil servants in Montana, Montana is essential to some of the Air Force's most critical missions," said Daines. "These men and women represent the best America has to offer and I will fight to ensure they have the resources necessary to keep our country safe."
During the hearing, Daines argued the strategic advantage of basing the B-21 force at Malmstrom and Secretary Wilson responded by highlighting the Air Force's plan to base the initial 100 bombers at sites that currently have bombers. She further noted that in the future, the Air Force will conduct a review to determine if the force needs more aircraft, and where they should be based.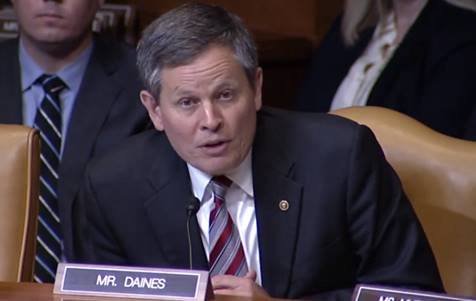 Watch video HERE.
Download the video HERE.
Daines also expressed his concern regarding the aging "Huey" UH-1N helicopters and asked Secretary Wilson if the Air Force is still on track for a 2021 delivery of a replacement helicopter in light of a pre-award protest made to the GAO.
Secretary Wilson responded that the Air Force is "rapidly" supplying all of the information the GAO is asking for so the process is not delayed any further.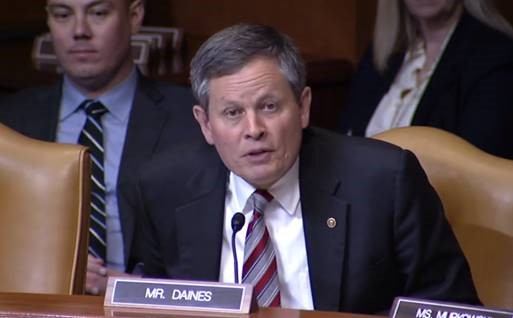 Watch video HERE.
Download the video HERE.
Background:
On May 11, 2016, following a meeting with U.S. Air Force Secretary Deborah James, U.S. Senator Steve Daines announced that the Air Force will be going with the slowest proposed route to replace the Vietnam-era UH-1Ns that provide security for intercontinental ballistic missiles (ICBMs) stationed at Malmstrom Air Force Base.
On April 27, 2016, Daines pressed Department of Defense Secretary Ash Carter on the timeline to upgrade Vietnam-era UH-1N helicopters to provide much-needed security for intercontinental ballistic missiles (ICBMs) stationed at Malmstron Air Force Base (AFB).
On March 18, 2016, Daines led eight Senators in calling on the Air Force to expedite their decision on the course of action to replace Vietnam–era UH-1N helicopters that provide security for our nuclear weapons.
On August 23, 2015, Daines urged the United States Department of Agriculture (USDA) Secretary Tom Vilsack to reverse the USDA's prohibition on the use of UH-1H helicopters to combat Montana wildfires.
###