U.S. SENATE – Today during a Senate Homeland Security and Governmental Affairs Committee, U.S. Senator Steve Daines pressed Kirstjen Nielsen, the Secretary of the Department of Homeland Security (DHS), on what the Department is doing to address the recent severe flooding in Montana.
During the hearing, Daines asked how DHS is assisting affected communities in Montana now, and how the Department can provide support in the coming months as Montana deals with additional flooding and the upcoming wildfire season.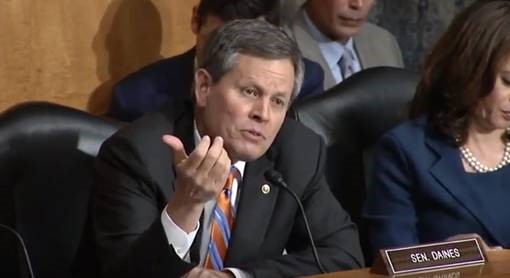 Watch video HERE.
Download video HERE.
"Surging rivers and streams due to severe flooding have affected communities across the state, forcing families from their homes – and schools, businesses, and roadways to close," said Daines. "This statewide emergency must be addressed now before Montanans are faced with more floods and the impending wildfire season."
Nielsen told Daines that the Department is working to "increase the capability and capacity toward resilience." She added that the Department is sending personnel to support communities, strengthening alert warning systems, reviewing equipment needs and providing disaster relief funds when standards are met.
###