U.S. SENATE — Today, during a Senate Homeland Security and Governmental Affairs Committee meeting, Committee members voted to include six of U.S. Senator Steve Daines' bills to protect Americans' privacy, improve cyber security and ensure the responsible use of taxpayer dollars in the Department of Homeland Security (DHS) Reauthorization Act.
"As Americans continue to face threats at home and abroad, we must make sure we continue to innovate cyber technologies to protect Americans' security," said Daines. Protecting Montanans' privacy has always been a top priority and I will continue working to ensure the government does not tread on that fundamental right."
During the Committee meeting, Daines addressed Committee Chairman Ron Johnson (WI) and Ranking Member Claire McCaskill (MO), outlining the importance of his bills to Americans' privacy and strengthening innovation in cyber security.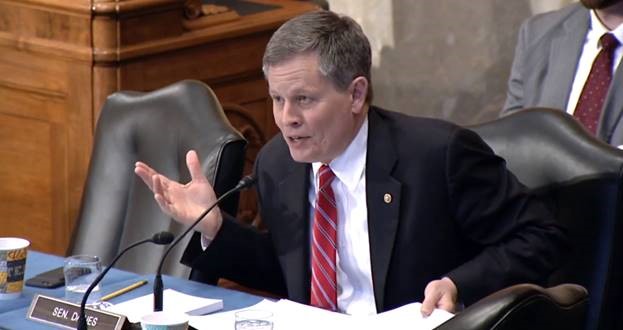 Watch video HERE.
Download video HERE.
Daines' Bills Included in DHS Reauthorization Act:
On May 12, 2017, Daines introduced four bills to ensure taxpayer dollars are spent efficiently and effectively at the U.S. Department of Homeland Security (DHS).
On February 2, 2017, Daines introduced the Support for Rapid Innovation Act, legislation to support research and development that will boost cybersecurity innovation.
On February 2, 2017, Daines introduced the Moving Americans Privacy Protection Act, legislation to require U.S. Customs and Border Protection (CBP) to remove personally identifiable information (PII) from vessel manifest sheets before making them available for public disclosure.
###