We must take action now to secure our schools
U.S. SENATE — U.S. Senator Steve Daines this morning during an interview on Fox and Friends called out congressional colleagues for proposing feel-good solutions that won't prevent tragedies like the recent murder of seventeen people at Marjory Stoneman Douglas High School in Parkland, Florida and urged for immediate action to secure our schools.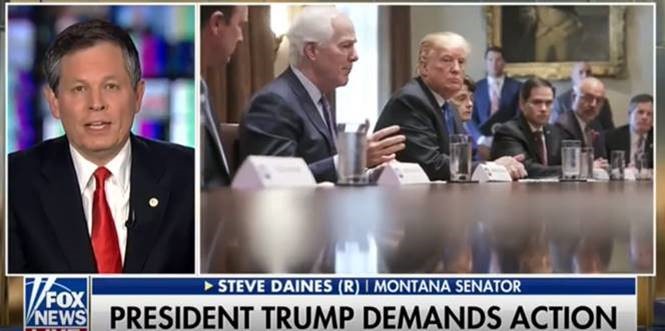 Watch video HERE.
Download video HERE.
"Feel-good measures that will offer a false sense of hope and security rather than addressing the problem won't keep our kids safe," said Daines. "We must take action now to secure our schools."
###