Legislation will expand access to federal lands, support outdoor economy
U.S. SENATE — U.S. Senator Steve Daines today sponsored the Guides and Outfitters (GO) Act, legislation to expand access to public lands by streamlining the permitting process for outfitter and guides on federal lands.
"Streamlining permitting for small outfitters and guides will help Montana's over $7 billion outdoor economy continue to thrive and grow," said Daines.
This morning, Daines met with Montana members of the America Outdoors Association, Donna McDonald and Dusty Crary, to discuss the GO Act and its importance to Montana's outdoor recreation industry.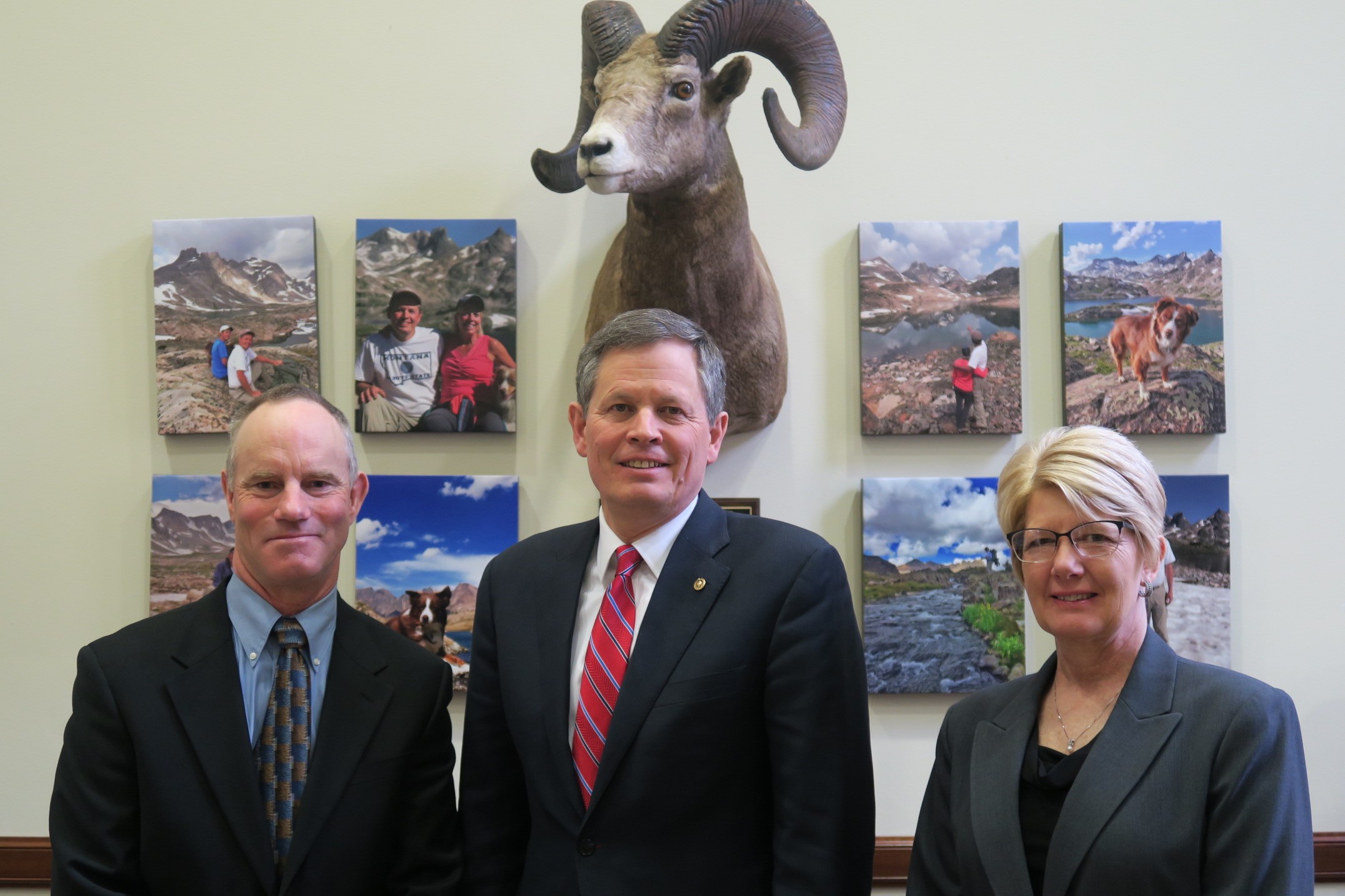 Background:
The GO Act streamlines the permitting process for outfitters and guides on Bureau of Land Management and Forest Service lands. Specifically, it allows joint permits for when guides cross agency boundaries, authorizes new permits for special events, individual, and competitive event permits, and authorizes online applications for permits and allows fees to be used for recreation related infrastructure.
Statements of Support:
"We very much appreciate Senator Daines for his strong support and leadership for our industry. This is a critically important initiative that provides regulatory certainty and sustains small businesses throughout the state and throughout the country" — Donna McDonald, owner/operator of Upper Canyon Outfitters in Alder, MT
"Regulatory certainty and clarity is always good for our small businesses that are critical to Montana's tourism industry," — Dusty Crary, 7 Lazy P Outfitting, Choteau, MT
"Outfitting is one of the most highly regulated industries in the state and while some regulation is warranted we are finding that an increasing number of outfitters and guides are spending far too much time sifting through regulatory requirements and processing paperwork rather than providing life-changing experiences to clients that want to enjoy Big Sky country. The Montana Outfitters and Guides Association greatly appreciates Senator Daines' support for the GO Act and the benefits it will provide to small businesses throughout Montana." — Mac Minard, Executive Director, Montana Outfitters and Guides Association
###