U.S. SENATE — U.S. Senator Steve Daines today presented a collection of 50 veterans' interviews who served in the Army, Navy, Air Force, and Marines to be preserved in Library of Congress as part of the Veterans History Project (VHP).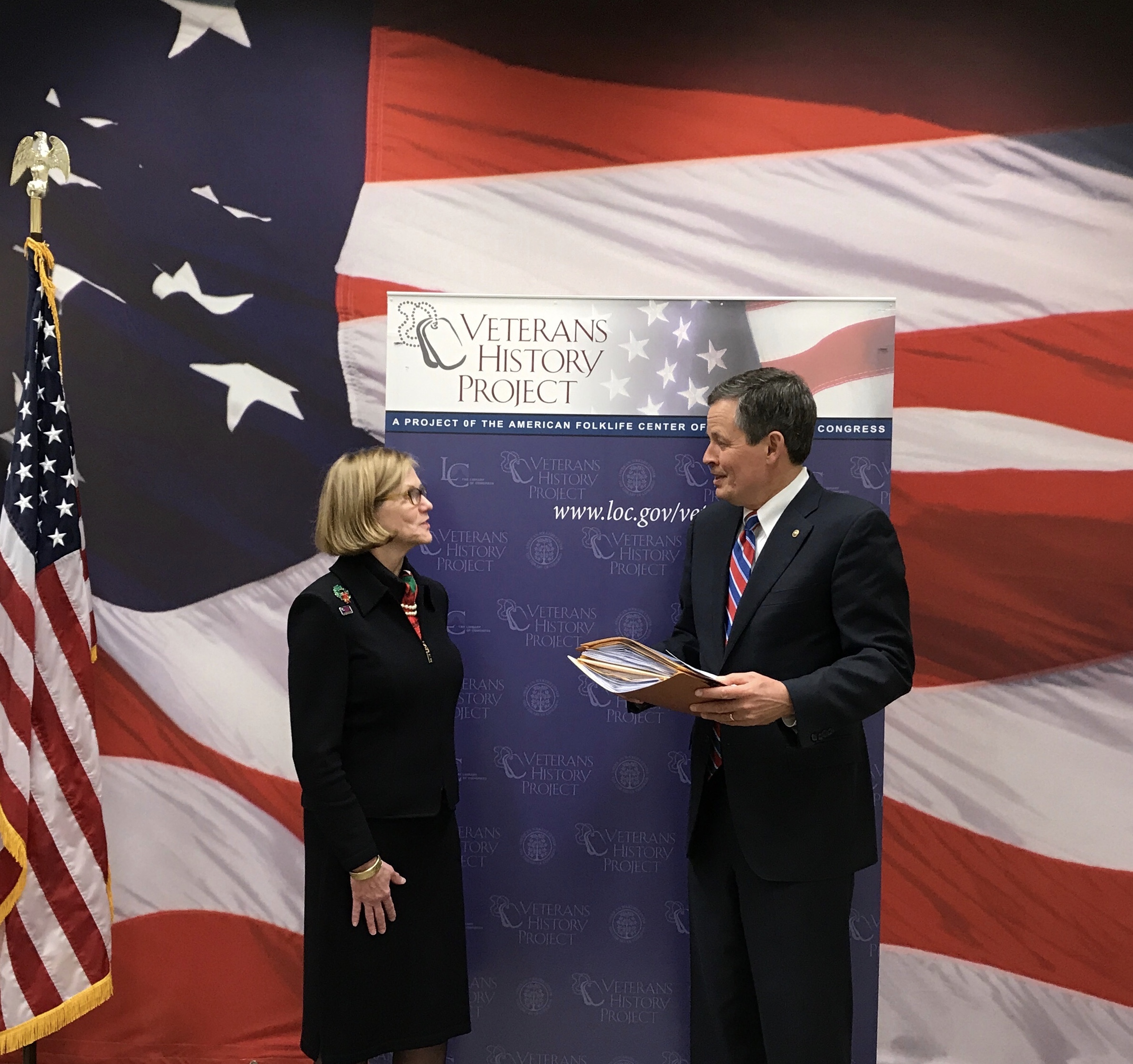 To watch a video of Senator Daines' remarks, clickHERE.
"The sacrifices and heroism of Montana's veterans must not be lost with the passage of time," said Daines. "Our future generations must recognize and appreciate what our men and women in uniform did to keep America safe and free."
Background:
The U.S. Congress created VHP in 2000 to preserve and make available personal interviews of American veterans.
Daines hsa worked to expand the VHP to Montana to collect and preserve the stories of Montana veterans.
Daines kicked off the Veterans History Project in Helena on October 10, 2015.
###