U.S. SENATE — U.S. Senator Steve Daines, a member of the U.S. Senate Committee on Appropriations Subcommittee on Defense, today returned from a security and trade mission to South Korea and Taiwan to receive an update on the nuclear threat of North Korea and expand markets for Montana products.
Daines traveled to the Korean Demilitarized Zone to see the border known as the 38th parallel, he also visited Yeonpyeong Island to better understand the challenges that the military faces being in close proximity to North Korea. Daines then participated in a classified strategic briefing with General Brooks, Commander of United States Forces Korea/UN Command/Combined Forces Command. Additionally, he met with U.S. Air Force Colonel Steven Edwards from Missoula, Montana.
Daines met with South Korea's defense minister, Song Young-moo where they discussed the security situation and danger along the border due to North Korea's ongoing provocations.
"North Korea is run by a madman who has complete disregard for both his people and the world community," Daines stated. "Standing at the border provided more context for the threat North Korea poses daily to its southern neighbor and the globe. We must do everything in our power to strangle the North Korean regime and end North Korea's nuclear threat."
In Taiwan, Daines met with President Tsai Ing-wen where he hand-delivered three letters from Montana on beef, wheat and from the Blackfeet Tribe. Daines then met with Secretary General Joseph Wu where they discussed the importance of expanding markets for Montana beef and wheat as well as for Montana coal. During Daines' meeting with Foreign Minister Lee they talked about developing better relationships between Taiwan and Montana producers for new trade opportunities. Additionally, Daines met with Science and Technology Minister Chen Liang-gee about the work being done in Montana to improve technology and cyber opportunities and how that could benefit Taiwan.
Taiwan is Montana's third largest export market in Asia and fourth largest export market in the world.
"With 96 percent of the world's population outside of the United States, trade is a critical part of Montana's economy," Daines stated. "I will continue working in Montana and Washington, D.C. to continue cultivating the relationships between Montana and Taiwan to expand trade opportunities and create more good-paying ag jobs."
Some photos of Daines' trip are below:
Daines in a Blackhawk headed to the North Korean border
At the Korean Demilitarized Zone looking into North Korea
Daines looking into North Korea
Daines with Jerome Ryan, U.S. Embassy diplomat and fellow Bozeman Hawk and Montana State University Bobcat, at the North Korean border at the Joint Security Area in the Demilitarized Zone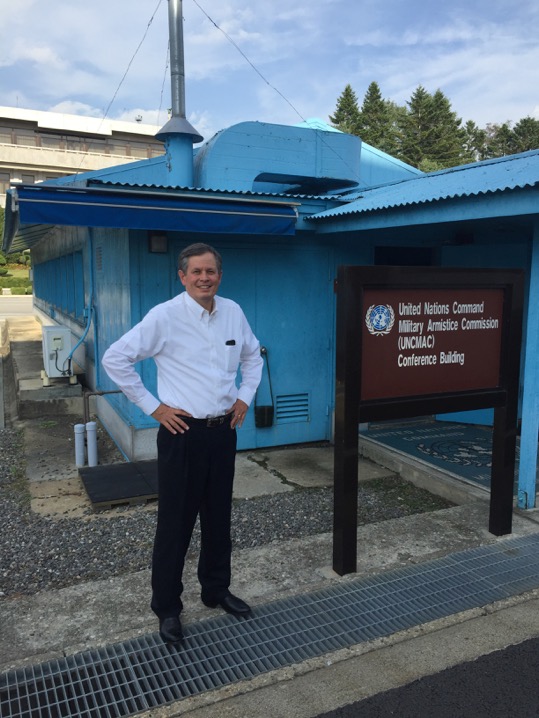 Daines at the North Korean border at the Joint Security Area in the Demilitarized Zone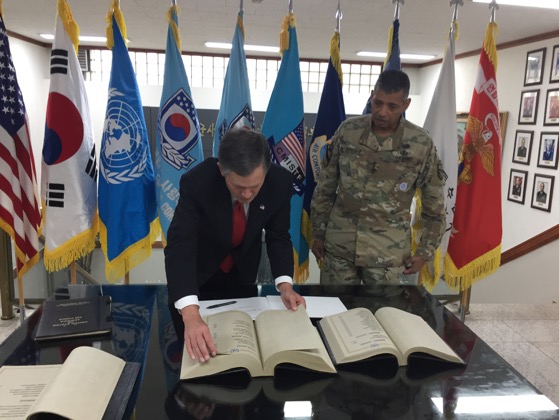 Reviewing names of fallen soldiers from Montana with General Brooks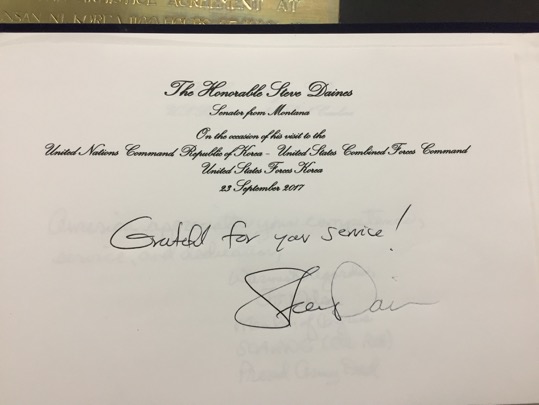 At UN Command signing book of appreciation for the America's troops
Daines with General Brooks, Commander of United States Forces Korea/UN Command/Combined Forces Command; and US Air Force Colonel Steven Edwards from Missoula, Montana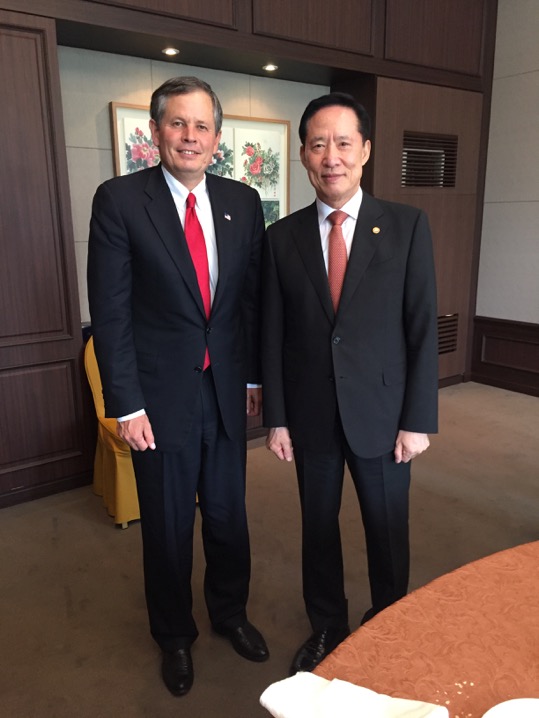 Daines with South Korea's defense minister, Song Young-moo where they met to discuss current regional threats and response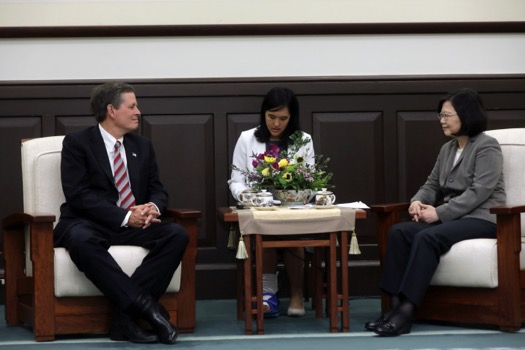 Daines with President Tsai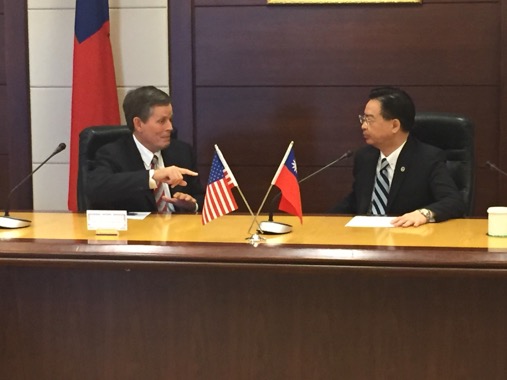 Daines with Taiwan Secretary General Joseph Wu
Daines with Taiwan Foreign Minister Lee
###