HAVRE, Mont. —U.S. Senator Steve Daines today spoke at Bear Paw Development Corporation's (BPDC) Annual Meeting Luncheon about creating more good-paying Montana jobs.
During Daines' remarks he spoke about the need to rollback unnecessary federal regulations, specifically the midnight rules from President Barack Obama that costs $157 billion.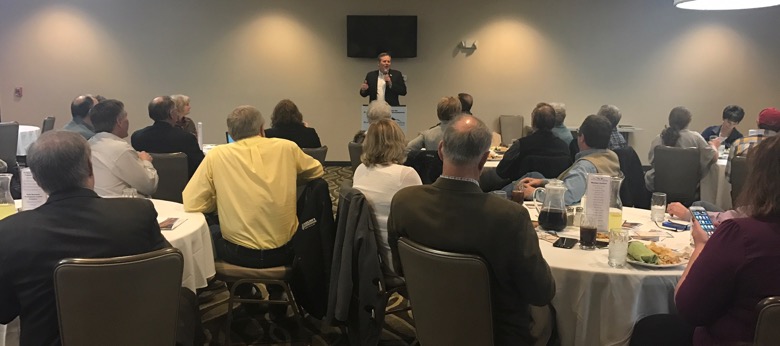 "Montanans are best at running Montana," Daines stated. "It was great to be in Havre today talking about creating more good-paying jobs and rolling back regulations that harm Montana's hardworking business owners."
The Bear Paw Development Corporation was chartered in 1969 by the Department of Commerce to coordinate economic development projects across its five county region (Blaine, Chouteau, Hill, Liberty, Phillips). BPDC also assists Fort Belknap and Rocky Boy's Reservations with economic development projects.
###