U.S. SENATE —U.S. Senator Steve Daines today released the following statement after meeting with Judge Neil Gorsuch, President Donald J. Trump's nominee to the U.S. Supreme Court.
"Judge Gorsuch will bring impeccable legal qualifications and western commonsense to the U.S. Supreme Court," Daines stated. "He made clear to me that he understands the proper role of the judiciary and will not legislate from the bench."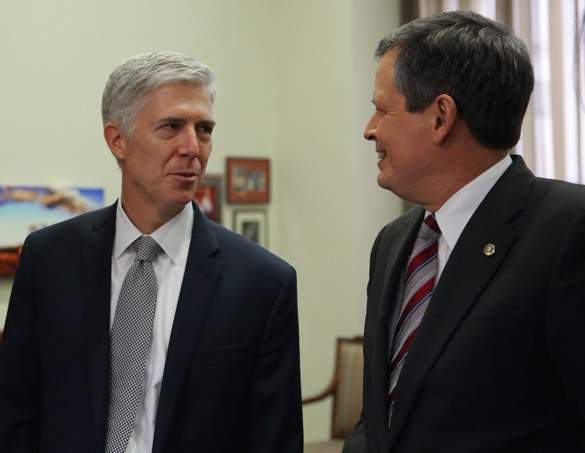 Daines and Gorsuch discussed the Founders' intent in the Constitution, Second Amendment, separation of powers, the role of government and federalism and the Fourth Amendment.
On January 31, Daines released a statement upon President Trump's announcement of his decision to nominate Judge Gorsuch.
###