U.S. SENATE —U.S. Senator Steve Daines today released the following statement after meeting with President Donald J. Trump's nominee for Secretary of the U.S. Department of Veterans Affairs, Dr. David Shulkin.
"When it comes to veterans and healthcare – a promise made must be a promise kept," Daines stated. "That's why it's critical we ensure that our veterans have access to the healthcare they need, especially in rural areas. I believe that Dr. Shulkin will work with me to meet the needs of all Montana veterans."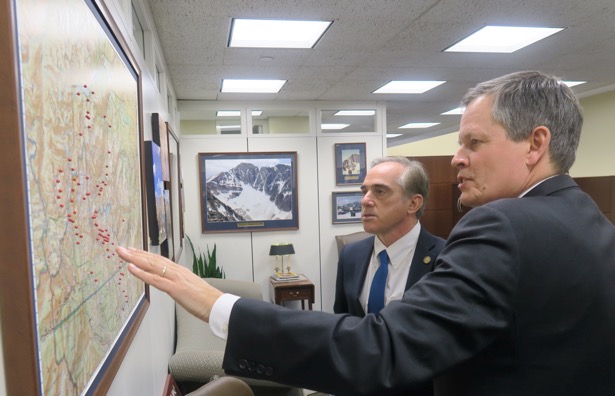 In a letter to Shulkin on January 25, Daines underscored his commitment to working with Shulkin to improve access to timely and quality care for veterans.
###