U.S. SENATE —U.S. Senator Steve Daines today released the following statement after meeting with President-elect Donald J. Trump's Secretary-designee for the U.S. Department of Defense, General James Mattis.
"General Mattis is a leader of conviction and resolve. His legacy on the battlefield stands as a testament to his character and moral courage," Daines stated. "I am confident that General Mattis will lead our Armed Forces decisively."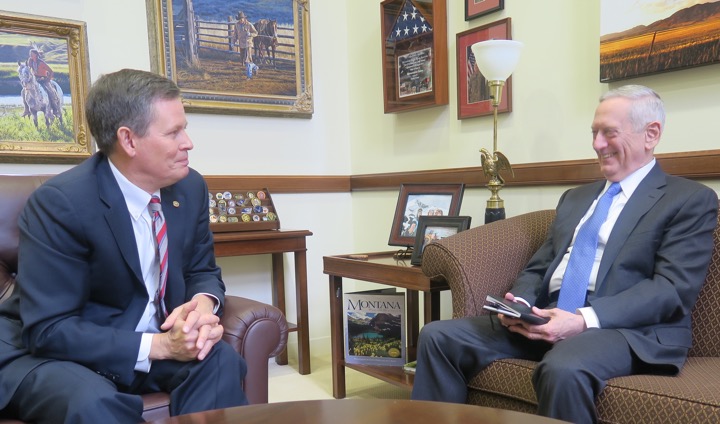 Daines and Mattis discussed the importance of the mission at Malmstrom Air Force Base and reaffirmed his support for the modernization of the nuclear triad.
###