U.S. SENATE —U.S. Senator Steve Daines today released the following statement on President-elect Donald J. Trump's designee for the Office of Management and Budget (OMB), U.S. Representative Mick Mulvaney.
"As the principal architect of the President's budget, Mick Mulvaney is tasked with being the chief steward of taxpayer dollars, balancing the budget and restoring fiscal sanity to our federal government," Daines stated. "Mick is a disciplined leader who appreciates the value of a dollar and will effectively manage our bloated government to create more high-paying jobs. I know Mick shares my commitment to ensuring our government not only balances the budget but is held accountable for their spending."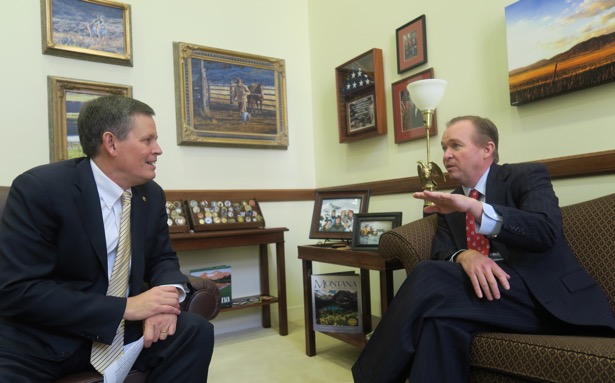 Earlier today, Daines introduced his first bill of the 115th Congress, the Balanced Budget Accountability Act, which strengthens accountability in Washington by requiring members of Congress to pass budgets that balance within ten years, or see their pay terminated.
Daines and Mulvaney discussed Daines' bill among other ways to rein in Washington, D.C. out of control spending that has been the hallmark of President Obama's tax and spend agenda.
OMB plays a critical role in ensuring proposed rules from the administration are properly limited and that President's agenda is effectively implemented.
###