U.S. SENATE —U.S. Senator Steve Daines today released the following statement after meeting with President-elect Donald J. Trump's designee for the U.S. Small Business Administration, Linda McMahon.
"Linda McMahon knows what it takes to grow a business from the ground up," Daines stated. "I know she will fight for small businesses with the same vigor that she did for her company."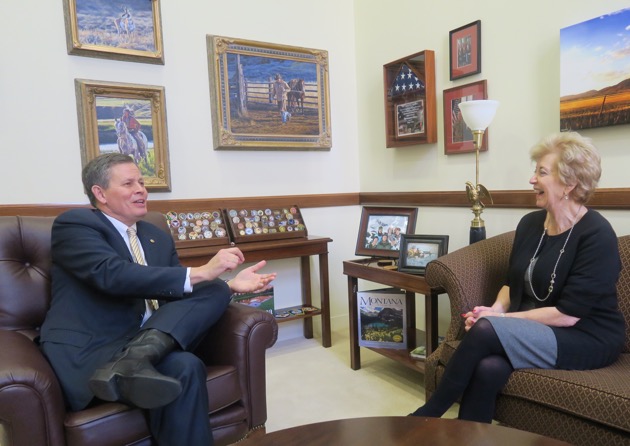 According to the Small Business Administration Montana has over 115,000 small businesses in the state, making up 97.4 percent of all businesses. These organizations employ nearly 236,000 Montanans, or 67.4 percent of the state workforce.
###