BOZEMAN, Mont. — This week, U.S. Senator Steve Daines traveled 648 miles across Eastern Montana with stops in Malta, Glasgow, Scobey, Westby, Plentywood, Culbertson, Sidney, Glendive, Wibaux, Baker, Ekalaka, Broadus and Ashland.
Malta: Daines discussed critical issues facing Phillips County in Malta at breakfast with the Rotary Club and local elected officials at the Great Northern. During the breakfast, the conversation focused on developing Montana's vast natural resources and the good-paying jobs it supports, ensuring Montanans voices are heard in any future national monument designations and the development of the Keystone XL Pipeline.
Glasgow: Daines spoke with local leaders, business owners, farmers and ranchers at Farm Equipment Sales. During the townhall, Daines discussed the importance of the end to China's ban on U.S. beef imports, Obamacare and his efforts to work for Montana's veterans.
Scobey: Daines met with Daniels County Commissioners to hear about issues facing farmers, ranchers and business owners to take their voices to Washington, D.C.
Westby: Daines toured Westby School and took questions from high school students about the upcoming election and how he became Montana's U.S. Senator.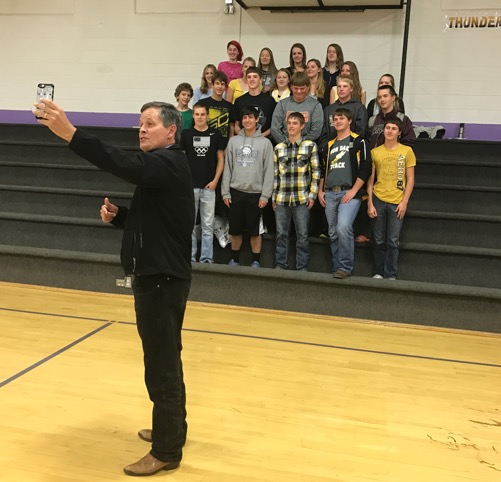 Plentywood: Daines met with local officials, the Border Patrol Agent in Charge of Plentywood station and the Sheridan County Sheriff and heard about law enforcement challenges resulting from mental health issues and increased drug use in the community.
Culbertson: Daines toured the newly expanded United Grain Company facility that nearly doubles grain storage capacity to provide needed infrastructure so Montana farmers can more efficiently get their products to market.
Sidney: Daines met with local sugar beet growers and factory personnel to hear concerns about the sugar industry and learn more about how the sugar factory operates. Additionally, Daines hosted a roundtable discussion on law enforcement needs coordination, and approaches to combating the continuing criminal activity in the Bakken region, as well as the need for the temporary FBI agent presence in Sidney to be made permanent. Federal, state, county and local law enforcement agencies were in attendance. Daines also toured Lower Yellowstone Irrigation Project's Intake Diversion Dam and received an update on the proposed fish bypass.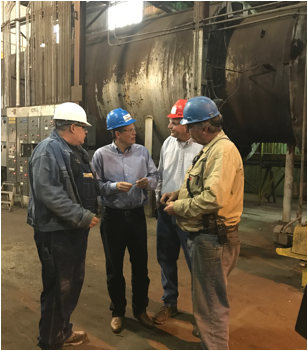 Glendive: Daines visited Mid-Rivers Communications to discuss how he can work to ensure all Montanans have access to cellular and broadband coverage. Daines also sat down with Dorothy Sturlaugson for 'Let's Talk About It' for KXGN TV.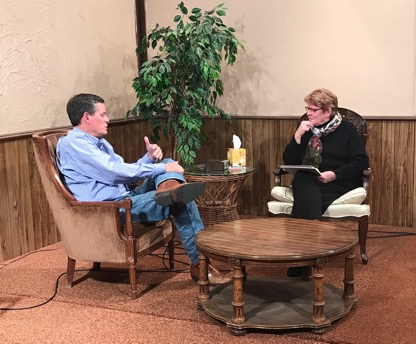 Wibaux: Daines met with local elected officials and community leaders and heard about the need to push back on the Obama administration's egregious overreach.
Baker: Daines met with local elected officials and community leaders over dinner to discuss the positive impact of the end of China's ban on U.S. beef imports on Montana's farmers and ranchers. Daines also sat down with Robert Pfund of 960AM.
Ekalaka: At breakfast at the Wagon Wheel Café, Daines met with local officials and community leaders and discussed the need to push back on the Obama administration's overreach. Daines also toured the new Ekalaka school that was built with tax revenues from pipelines. After visiting the school, Daines toured the airport and discussed challenges and opportunities for the airport.
Broadus: Daines met with local elected officials and community leaders and heard the need for new infrastructure projects to update highways and roads in the community. He also discussed the Obama administration's overregulation of federal land.
Ashland: Daines toured Ashland District of Custer-Gallatin National Forest and saw firsthand the need for forest thinning projects that reduce the severity of wildfire. During the tour, Daines saw an untreated forest and a forest that had been treated with controlled burns and how a managed forest is a healthier forest.